TEST SCHEDULE (based on field trip schedule)

GATES 3-27-13
KAZANJIAN 3-26-13
JULIO 3-27-13
LAND 3-26-13


Government Study Guide: 4.C&G.2 Analyze the North Carolina Constitution.

4.C&G.2.1 Analyze the preamble and articles of the North Carolina Constitution in terms of rights and responsibilities.

In your own words, what rights are guaranteed to all citizens in the first ten rights listed in the North Carolina Declaration of Rights?

4.C&G.2.2 Give examples of rights and responsibilities of citizens according to North Carolina Constitution.
Make a chart to give examples of rights and responsibilities of citizens according to the NC Constitution. Make a 3 column chart. Title it, "Rights and Responsibilites of NC Citizens." Label the columns: Rights, responsibilities, both.

Obeying laws

Bearing arms

Staying informed

Living

Paying taxes

Voting for free

Voting

No taxation without representation

Serving as a juror

Being safe

Registering for the draft

Pursuit of happiness

Freedom

Participating in the government

Political power

No excessive punishments

4.C&G.2.3 Differentiate between rights and responsibilities reflected in the North Carolina Constitution.

How does being a responsible citizen protect the rights of others? Give 3 Examples.

Tell how a bill becomes a law using a list titled: "How a Bill Becomes a Law"

Write a paragraph describing a bill that is currently being debated by NC's legislative branch.

What is your opinion on the voter ID bill and why? Write a complete paragraph (at LEAST 5 sentences) proving your point.


Powered by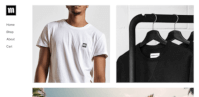 Create your own unique website with customizable templates.