This month in reading students will be gathering information from illustrations to learn about characters, setting and major events in a story. They will practice sequentially retelling a story using transitional words. We will study how characters act and feel throughout a story. Toward the end of the month we will evaluate how a character's feelings change and message or lesson learned. This month in math, students will be able to explain what each digit of a two-digit number represents, identify a bundle of 10 ones as a "ten," represent numbers 11 to 19 as a 10 and ones and represent numbers 20 to 90 as tens and zero ones. In addition, students will be able to identify a number that is greater or less using tens and ones, compare two 2-digit numbers using the symbols >, <, and = . In writing, students will learn to form opinions and share reasons for their opinions with others by writing letters and giving informational speeches. Students will see writing as a vehicle for change as they work to persuade others.

In

Social Studies

students will learn about the Presidential Election and the voting process. They will explain why national holidays are celebrated (Veteran's Day), and explain the importance of celebrations and their impact on local communities.
Powered by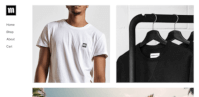 Create your own unique website with customizable templates.